Remove Bad Reviews & Online Complaints
There are hundreds of possible ways your name, brand, or business can be harshly reviewed online and usually in the form of a nasty review or complaint site submissions. There are several top complaint sites you do NOT want to be on and there are dozens of other sites that attract and thrive off of consumer complaints.
Complaint sites like Rip-Off Report and USAComplaints.com make money when new complaints are added to their website, so they LOVE it when a consumer gets pissed and leaves a scathing review for your business. Negative content like complaints (Humiliating Content) gets ranked higher in Google than "regular" content. This brings in Web Traffic and more traffic, means more advertising revenue. In short, complaint sites profit from your misfortune in one way or another.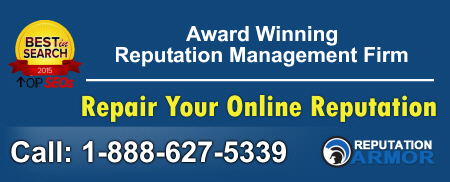 If you have done your research you know that you can not force many if any of these complaint sites to remove these negative mentions of your business. THEY DON'T HAVE TO LEGALLY! (CDA SEC. 230).
So how do you fight negative reviews and complaints? Well the only way to deal with MOST complaints is to first and foremost see if you can satisfy the person complaining to stop them from posting more digital graffiti about you. Second, you need to fight back with positive content and force the complaints off of page one of Google and search results. This is easier said than done these days. Google is getting smarter and smarter after each search algorithm update. You have to be really creative and very aggressive when trying to remove complaints from the top of Google.
No matter what road you take, either doing your own content creation and online reputation management, or hiring a company like ReputationArmor.com – You are going to have to INVEST MONEY to get your good name back!
How much money and how quickly depends on what your goals are. We have been in the business since 2007 (seriously one of the first companies). We know what works and what helps. We know when all efforts will be in vein. If you need a free consultation – we will give it to you. We can run an entire campaign for you or just help you along the way.