Remove Pissedconsumer.com
Delete PissedConsumer.com Links
Remove PissedConsumer . PissedConsumer.com is yet another online complaint site that allows anyone to say anything they want about a business or individual without verifying identity or checking if the complaint or information posted is true or not. Many complaints found on PissedConsumer.com are posted by competitors, disgruntled ex-employees, and angry consumers.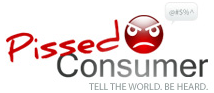 Reputation Management can help you delete and/or remove pissedconsumer.com links from search results and make it so when people search your business name or name they do not find the negative pissed consumer pages.

PissedCosumer.com appears to be managed by a very internet savvy group of people that seem to want to profit off of the popularity of negative content and ad revenue generated from the website. PissedConsumer.com is one of the top 3 most powerful and damaging complaint websites that you can be listed on in the world.

If your business has negative or bad PissedConsumer.com complaints that rank very high on search engines like Google, we can help! Our online reputation management service can displace/remove PissedConsumer links about your company from the top of search results. Our reputation management service will basically bury these negative PissedConsumer complaint Links deep within Google and other search engines so they can not be found by your average internet user.

The costs involved to remove PissedConsumer.com complaints depends on a few factors. Feel free to contact us for a consultation and quote by phone or fill out our inquiry form and we will contact you with a quote to remove PissedConsumer.com complaints


Popular Problems.