Delete RipOff Reports
Remove A RipOff Report Fast & Legally
Fight RipOff Reports. One of the most hated complaint and scam listing websites in the small business world is reported to be RipOffReport.com owned by Ed Magedson and his company Xcentric Ventures LLC, which is a limited liability company registered in AZ.
Once your name or company is added to the ripoff report website, it is there to stay and can never be deleted from their website completely. The website has a moderation team that scans reports for legally tainted reports that they no may have a chance of removal by law and they do not allow these reports to go on. The only reports that they moderate in this fashion based off of our research are reports that personally slam or accuse people of hideous crimes and sexual related crimes. If you want to bash someone and ruin their Reputation Online and in the real world ripoff report almost lets anything go through. There is no verification of validity of the complaints being added and no mechanism to verify the true identity of users that post these reports. All you ned to file a ripoff report is a free email address from somewhere like Gmail or Yahoo and you are ready to ruin someone!
Who Owns RipOff Report. Xcentric Ventures LLC in AZ and Ed Magedson Own and Operate RipOffReport.com.
Can I Sue Ripoff Report. Sure you can try to sue anyone you want, the question should be is it worth your time and effort to try and sue RipOffReport.com, and do you have a chance at the case being ruled in your favor. Many have tried to sue them and many have failed. They are on the ball and will fight to keep 1 single report on the site purely on principle. They have plenty of money! Here is a page linking to all of the lawsuits against RipOff Report we could find information on
How Do You Remove A RipOff Report? The only way to remove a ripoff report refers to the report showing up on Google and search engines. There are loopholes and methods to make it so people do not find a ripoff report about you or your business. Contact Reputatio Armor for a consultation.

Remove Ripoff Reports 100% From Search Results -or- Bury The Links

Dedicated Account Manager Assigned To You and Your Campaign

Fast Track Ripoff Report Link Removal - We can start today!

We use Google friendly techniques to displace or delete RipOff Report

You own all the content we build and any web properties we create for you
Reputation Management is a treatment not a cure. There is no method legally or technically to force or make ripoff reports about you disappear from the website itself. There is however many methods we use to bury/hide/displace and even de-index (delete) ripoff report links from search engines.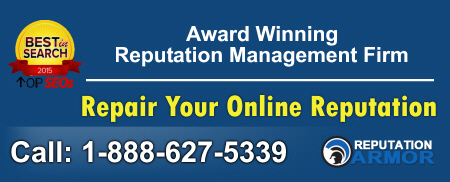 We have had many ripoff reports completely removed from Google using a very resource intensive process that involves a little shuffling an distribution of legal related paperwork and some technical grey hat methods. It is, to put it bluntly, expensive to delete a ripoff report link Vs. Bury a ripoff report with reputation management. We can help you with both. Regardless of what you hear from an attorney or local lawyer they can not sue and force removal no matter what they think or think they know. They might think they have a case but trust in the history of lawsuits against ripoff report. No one (even millionaires) can win a case against them for removal. Federal laws protect ripoff reports content!
90 Day NO BS Guarantee Included
My 100% Money-Back Guarantee...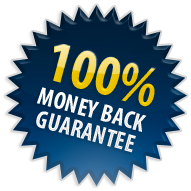 Listen, I want you to be as confident as I am and many of our new clients are. But just in case you have any lingering doubts about us whatsoever, I want to make it foolproof for you.
Retain Our Service Today
and let us work on your rip off report case or campaign for 90 days - Give us time to produce real results.
If we fail to deliver what we promise to you within 90 days or if you we fail you in any way.... We will refund your money 100%. We will put this guarantee in writing, signed by me "Joe" the VP Of Operations at ReputationArmor.com - Our ripoff report removal success rate has sky rocketed over the past 12 months with our new operation and methods. Give me a call today - I will talk with you personally to assure you, I mean business...
Joe H., VP Of Operations
ReputationArmor.com
On this page you will notice blue links - click around and read more about ripoff report and see if we have any information that might help you, and as always we offer free consultations over the phone anytime just call us - we are down to earth regular people that live in America! We are willing and ready to help you with your online reputation management issues.