Can I Sue RipOff Report?
Lets look at the real answer below:
In Short No - But There's An Alternative:
You can not sue ripoff report for the negative content that is on their website unless they posted it themselves, and they did not do this. An internet user and a visitor to their website made a free account and posted the complaint or false text about you. This being the case, there are too many laws that protect ripoffreport.com and their website, company, and owners. Federal laws are in existence today that protect websites like ripoff report to the fullest. Unlimited businesses and business proprietors have become victims of false and defamatory content and complaints on Ripoff Report. RipoffReport.com states that the website terms require honest valid reports, the website also "does not guarantee" the accuracy or authenticity of the posts submitted by its website users.

Given the modern internet landscape, which includes the Communications Decency Act (CDA SEC. 230) (which protects websites just like RipoffReport.com from being liable for user-generated content), Websites like this have every right to operate like they do, protected under these laws. However, this legal configuration has opened the window for thousands of damaging, possibly defamatory, Ripoff Report pages, fueled by the simple fact that RipOff Report has a policy in which it states does not remove posts, even if the original author requests it to be removed.

Not being able to remove negative pages from Ripoff Report does not stop you or businesses and/or business owners from fighting back and getting relief. In fact, businesses and professionals that are victims of false and defamatory Ripoff Reports are able to hire a Reputation Management firm that can in some cases force the issue and have the links about you de-indexed from Google and other search engines.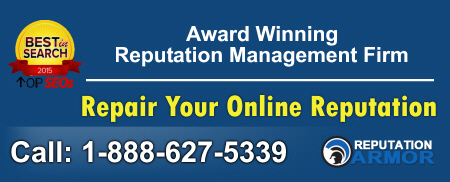 There is a multiple-step legal process and method that may get your ripoff report nightmare to cease, and this method is complex and an attorney or law firm is NOT needed to do this. We can help you with the process of getting the links de-indexed. In some cases this method fails and traditional reputation management tactics to bury the links are necessary.
You can however sue the person who filed the ripoff report for monetary damages and even if it appears they posted it anonymously - they in fact didn't. We have uncovered the true identities of dozens of users that filed bogus complaints, paving the way for our clients to sue for damages. Call us today for help: 1-888-627-5339

< Go Back To Delete RipOff Reports Page 1
Also See:
How Do You Remove A RipOff Report? The only way to remove a ripoff report refers to the report showing up on Google and search engines. There are loopholes and methods to make it so people do not find a ripoff report about you or your business. Contact Reputation Armor for a consultation.
Our team is very willing to help you in anyway and can work with almost ANY budget - we do this as a business and this is all we do for our clients, remove negative content. Contact us anytime for help. Even if others have failed we may have a solution for you. We will treat you fair and always be honest with you in the process.